It's Sound Check!
with Chris McCallum
A jack of all trades with a passion for recording voice, it's Sound Check! with Chris McCallum.
I was drawn to sound from a very young age. Both my parents were musicians and had a vast music collection spanning everything from classical to big band. The first album I knew all the words to was the Australian cast recording of the musical Hair! When it was apparent I had not inherited a musical gene (having tried every instrument from drums to brass, clarinet to concert harp) I focused on the recorded material we had and the means to record and play it back. My father loved his tech and we owned an assortment of reel to reel 1/4 inch tape machines, 8 track cartridge recorders and turntables. I saved up for a 12inch LP and on its first playing recorded it to 1/4 inch then put the record away and played the tape to death.
At school I would record my assignments to cassette for the teachers to listen to rather than write them out. I spent the last year of school working in the school's radio station and completed my compulsory work experience programme at the local radio station. Once I discovered that you could be paid to record voices – I spent every Friday afternoon hanging around the radio station production studio until I was offered the entry level job of transferring 1/4 inch recordings of radio ads to cartridge for on-air playback.
From there I worked my way through radio into post production studios in Sydney. After 13 years there I took the plunge into the world of freelance location recording and post engineering.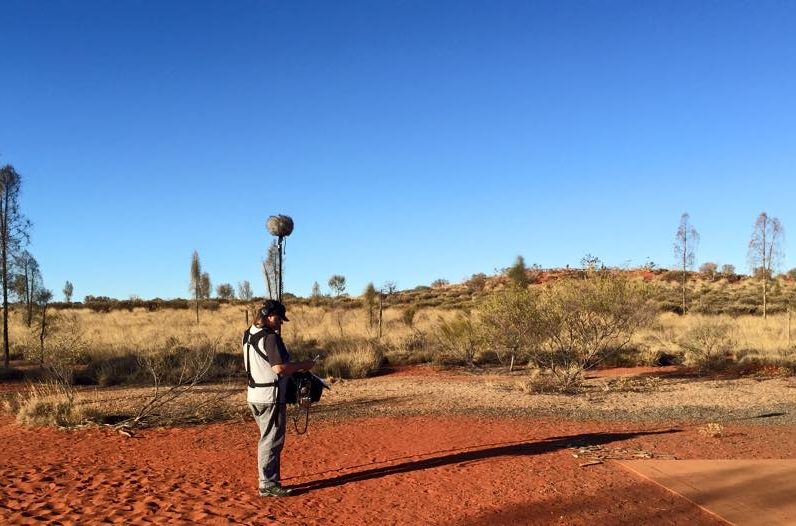 Every project I have worked on has been memorable in some way. Sometimes great – sometimes terrifying but always instructional. I was called in to Qantas Inflight Entertainment to fill in for a 3 hour mix in 1999 and was still there 15 years later working in the very niche world of inflight programming. This enabled me to both record projects in the field and follow through to edit and mix whilst travelling around Australia and the world. It was a dream gig that I imagined would have to end any day soon. When it finally did end I realised what a good thing it had been. I was pretty much in charge of the entire audio process and trusted to do my thing with minimal interference!

Voice recording has always been my passion and speciality, in the early days of multimedia I created what was the world's first online voiceover casting website for RMK Voices and managed the recording of all their artists' demo reels and the technology to broadcast that over the web for many years.
If I hadn't entered the world of sound I would probably have ended up a Forestry Ranger. It was the 6 years of University and a posting to the middle of nowhere that put me off. These days, if I could no longer work in sound, I would probably be running a travelling food van.
If I could have worked on any soundtrack in history, well, I know the typical answer to this question is something incredibly challenging and complex like the Academy Award winning Fury Road sound track, but to be honest I would have loved to work on Kubrick's 2001: a Space Odyssey. The dialogue driven soundtrack is crisp and clean and works so well with the sparse repetitive sound effects loops and minimal music. Every element has to survive on its own. It also employs powerful use of silence – the antithesis of sound! In the early 90's I was sent the 3 track submix of the film so we could re-edit it for a series of radio commercials for the now defunct Wang Computer Company. I was amazed at the quality and clarity of all the recordings given its age and the technology available in the late 60's!
The best advice I have ever received was in the first week I worked in radio when I was keen to spew forth everything I knew about sound. My chief engineer basically told me to shutmy mouth and listen for the next 2 years and learn all I could from those around me. It is a lesson I still utilise. We never stop learning and we can always learn some other technique or approach from those we work with in the industry. In the freelance world we always encounter new people and I am constantly amazed at how different our approaches are. I try to always walk away from a project with a new lesson having been learnt. The moment we stop learning is the time we need to give it all away.