It's Sound Check!
with Michelle Child
Get to know the faces behind the sounds! Meet homegrown Sydney soundie Michelle Child for this week's Sound Check!
I got into the sound industry in 2010 after I attended AFTRS in Sydney, my amazing mentor Liam Egan welcomed me to the sound post world, as I did an attachment with his crew on the film Beneath Hill 60.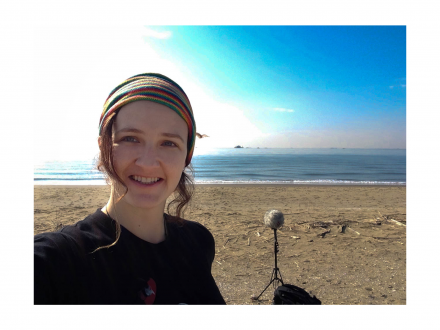 My most memorable project was probably working on Neil Blomkamp's Elysium as I was very privileged to be able to work in Vancouver for 10 weeks with my partner Dave Whitehead. They had such an amazing crew over there and getting to know that city was a wonderful experience.
If I wasn't in this industry I would be sane. Hahah. I would be in the arts in some capacity. Music possibly. I feel like as a contractor, I'm never completely attached to any set career path. It's important to keep your options open and go with the flow. You never know what you will be doing next.
If I could have worked on any soundtrack in history, it would have been Lord of the Rings.
The best piece of advice I have ever been given was all that matters is being happy. Do what makes you happy and surround yourself with joy. If you aren't happy with what you're doing, change what you're doing.
Image taken from "Signatures: The Sound Design of Arrival"