It's Sound Check!
with Audrey Houssard
Sound Check with Audrey Houssard, from Uncanny Valley, Sydney. (Yes, she's French but don't hold that against her World Cup followers, she's from New Caledonia so it's different…)
I got into the sound industry….kind of through animation…well, my dad thought I was good at drawing and filming so he found a course at College of Fine Arts at the UNSW. So I started a Bachelor of Digital Media and thought I would do 3D animation. As a result I hated 3D animation…But I was introduced to a sound class and that I really enjoyed. I found a passion for making music and thought I will end up doing music for games! But my music was actually really bad..And I needed more practice in sound if I wanted to be good. So I went to SAE and there I discovered the magic of sound post production! Foley and SFX. But again one of my teachers told me I should go to AFTRS if I wanted to be even better. Best thing I ever done in my life! And that's how I got into the industry. After 6 long years of studying, I found a little company that welcomed me into their family and I never left since.
My most memorable project was… Outback Wrangler season 2. 8 episodes over a couple of months. Working on a series about people catching crocs in the Northern territories, what else could you ask for! It was so much fun as it needed lots of SFX to lift the tension and make it as real as possible in terms of audio.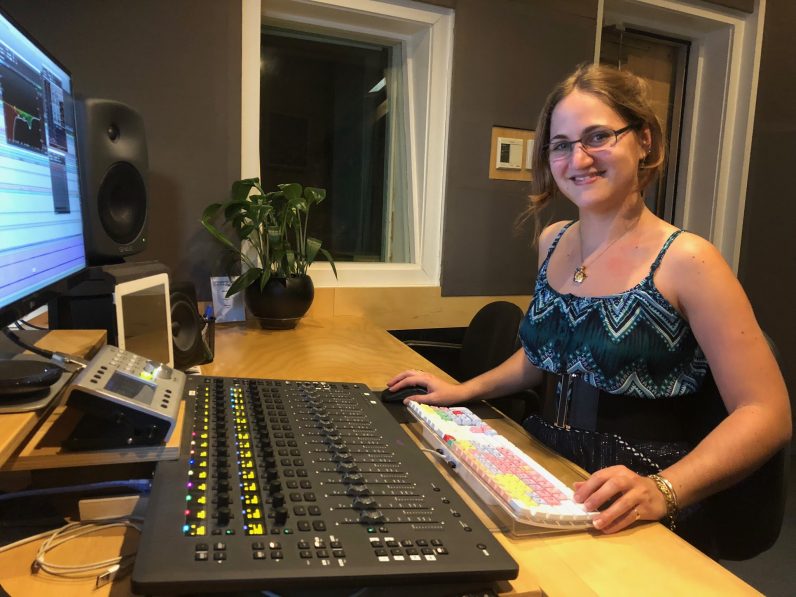 If I wasn't in this industry I would be…a cake maker! Or a cafe owner. I love baking cakes and I bake pretty much every month for work.
If I could have worked on any soundtrack in history, it would have been…Harry Potter. I love doing FX and that movie has so much magic in it! And lots of fire sound. I like fire. Oh maybe Jurassic park. Again great movie with lots of dinosaur and making dinosaur sound is such an honour! I mean making a sound of something that existed millions years ago and that nobody heard before…brilliant!
The best piece of advice I have ever been given was…probably the biggest one that changed my way of mixing, was understanding that less is sometimes more. Sometimes, removing unnecessary sounds (even when attached to them), can help a mix breathe.  And by doing so it helped me make better and faster decisions when it comes to choose SFX. I already knew which one was going to work and which one was not likely to work. I was more efficient in my work.